Add one or more Actions to the FormCalc Layout.
Actions are added as rows in the grid area of the Layout tab. Here's a preview of what Layout 0 will look like when we're done:
Begin by typing in an Action name on the first blank row. The name can be anything that reminds you of the Action's purpose. In this case our Action will be totaling the Quantity column, so name it "Total Qty column".
Next, double-click in the Action Details column on that same row, to open the Edit Action window. Or as an alternative, you may click in the Action Details column (once or twice) until a button appears at the right side of the column, as shown below, then click it to open the Edit Action window.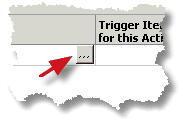 The Edit Action window is where you define the details of what an Action does. Select the "Total or subtotal" Action type from the list box at the top of window, then fill in the details as shown below.
Note: The Quantity column is column 1 in this example. If the Quantity column on your QuickBooks form is at a different position, be sure to substitute the correct column number!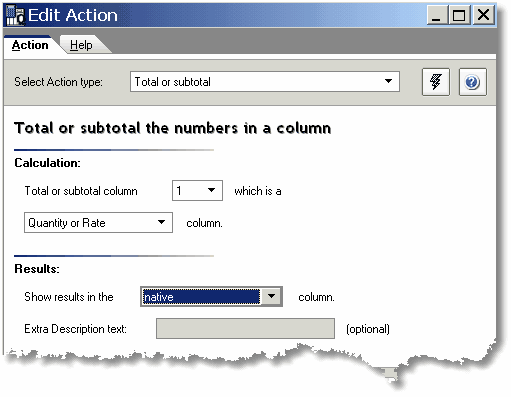 When you're done, click OK to save your Edit Action window settings. The Layout 0 tab should then appear as it does in the prior screen shot.