Can You Add a Surcharge when Customers Pay by Credit Card?
October 11, 2017 - by Mark Wilsdorf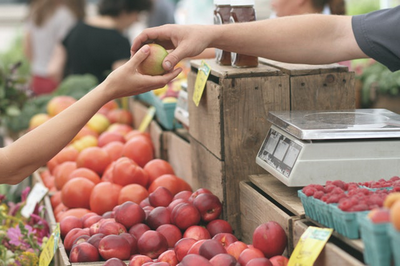 Maybe you sell produce at some local farmer's markets or from a roadside stand or, on some days, you set up a table and canopy on the parking lot of an agreeable local business and sell produce from there. Or maybe you have another kind of farm-based business which needs to accept credit card payments from your customers. And maybe you have one of those mobile credit card readers on your smartphone (from Square, Capital One, Electronic Merchant Systems, Payline, PayPal, or many others), which makes it convenient to accept credit cards for payment wherever you are.
You probably don't like the fact that accepting credit card payments costs you 2.5 - 3.5% (or more) of the purchase price in card payment processing fees, so you may have considered adding a 3% surcharge for payments by credit card. But are you sure you want to do that? You may be surprised to learn that the card payment industry has specific requirements you must to meet before adding a surcharges for credit card purchases, and that surcharges are even illegal in some states. Maybe most important, you need to consider how your customers might react to a surcharge.
To learn more about mobile credit card acceptance,

mobile credit card readers, and card processing fees, this article from Inc. magazine is a good information resource.
| | |
| --- | --- |
| | Credit Card Surcharges are Illegal in Some States |
Ten states—California, Colorado, Connecticut, Florida, Kansas, Maine, Massachusetts, New York, Oklahoma and Texas—and Puerto Rico have laws that prohibit merchants from charging a surcharge on credit card transactions.
However, in some of the states where credit card surcharges are illegal, such as New York, the law does not prohibit offering a discount to customers who pay with cash.
It's difficult to see a logical distinction between a credit card surcharge vs. a cash discount—both are simply different ways to achieve the same end: charging a higher price to customers who pay by credit card, to cover the charges associated with accepting credit card payments.
But "the law is the law", so if you want to charge differently for credit card payments vs. cash payments you receive, check with your state's taxation department to find out what you can legally do.
| | |
| --- | --- |
| | Finally, Think of Your Customers... |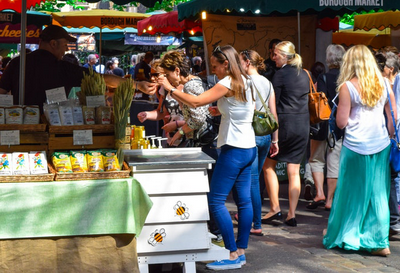 ...or maybe I should say, "
First
Think of Your Customers...".
Most people don't object to someone else receiving a discount for paying cash, nearly so much as they object to being charged more—a surcharge—for using a credit card. It's like the difference between a gift and a penalty: you may not mind that someone else receives as gift (a cash discount) while you don't, but you might be very irritated at having to pay a penalty (a surcharge) which someone else does not have to pay.
If offering a discount for cash is legal to do in your state or locality, it may be the most palatable option for everyone involved--especially your customers.
Disclaimer
Articles and discussions on this site are representations of the author(s)' personal opinions only and are provided "as is" without any guarantee that the information they contain is accurate or that it applies to your particular situation. You assume all risk in interpreting and using the information provided. When in doubt, seek the advice of a competent professional in matters such as accounting, law, and taxes.
Copyright © 1995-2017 Flagship Technologies, Inc. All rights reserved. Contact: info@goflagship.com