Farm Credit Accounts Part IV: One More Thing...
September 23, 2017 - by Mark Wilsdorf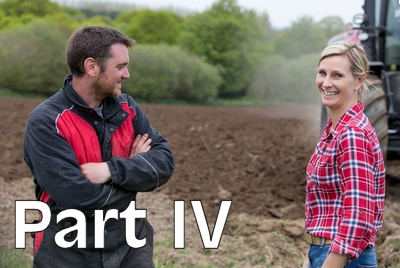 Part III showed how to use Credit Card-type accounts to work with credit accounts which are not really credit cards. As discussed earlier, purchases made with those kinds of credit sources are not deductible until you pay for them. But when you enter charges in a Credit Card-type account in QuickBooks, it assumes that they are immediately deductible regardless of when you may pay for them.
Most of the time this different idea of the timing of expense deductions isn't a problem, but it can be if the credit account carries a balance from one tax year into the next. Part III described one way to deal with the problem.
Here in Part IV we look at a related idea: how to handle a purchase on credit which you know won't be paid until sometime in the next tax year. We continue with the example of making purchases on a John Deere Financial credit account, the same as in Part III.
Disclaimer
Articles and discussions on this site are representations of the author(s)' personal opinions only and are provided "as is" without any guarantee that the information they contain is accurate or that it applies to your particular situation. You assume all risk in interpreting and using the information provided. When in doubt, seek the advice of a competent professional in matters such as accounting, law, and taxes.
Copyright © 1995-2021 Flagship Technologies, Inc. All rights reserved. Contact: info@goflagship.com