Part of the QuickBooks Cookbook™ Series...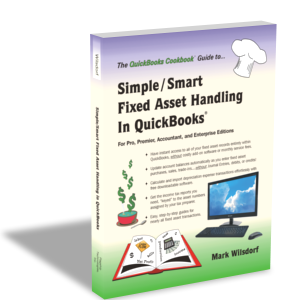 Simple/Smart Fixed Asset Handling in QuickBooks
For Pro, Premier, Accountant, and Enterprise Editions
by Mark Wilsdorf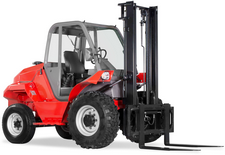 Simple/Smart Fixed Asset Handling in QuickBooks
is a 267-page book devoted to the Simple/Smart method, a new way to keep fixed asset records entirely within QuickBooks—
without
additional software or purchasing/subscribing to outside services, and
without
using Fixed Asset Items. It shows how to set up Inventory Part Items in a special way and use them to keep track of fixed assets, with step-by-step examples for
handling all kinds of fixed asset situations:
purchases, trade-ins, swaps, sales, group asset purchases and sales, salvage/disposals, depreciation expense, loans and financing, and more...
without
ever using Journal Entries, debits, or credits.
It also shows how to set up standard QuickBooks reports to provide the information everyone needs about their fixed assets and for income tax preparation.
Note: This book applies to general business accrual accounting; it is not applicable to cash basis agricultural accounting.

(Prices on ordering page)
"I have acquired your SS Fixed Asset Handling in QB. I can't say enough good things about this tremendous product. Excellent, Outstanding, Extremely Helpful are inadequate [to describe it]."
Keith Reynolds
Plaza Hospitality, LLC
St. Louis, Missouri
Series: Quickbooks Cookbook™
Title: Simple/Smart Fixed Asset Handling in QuickBooks
ISBN: 978-0-9673083-4-0
Author: Mark Wilsdorf
Pages: 267
Available editions: Print, ebook.
Reader for the EBook edition: Javelin, the FREE ebook reader for Microsoft Windows, Apple Mac, and Apple and Android mobile devices.
Publisher: Flagship Technologies, Inc. (December, 2018)
Language: English
Table of Contents, Index, and selected pages, viewed as a .PDF document...
(Clicking the page image below will open a new tab in some Web browsers; in others, the document will downloaded and you will have to open it separately.)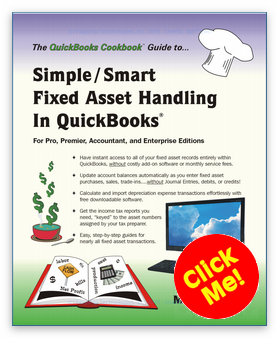 (Prices on ordering page)
(Prices on ordering page)
Save $$$ ...Buy this Book as Part of a "Bundle"
| | |
| --- | --- |
| Purchasing this book as part of a book bundle gives you multiple book titles at significant savings. | |
(Prices on ordering page)
Copyright © 1995-2021 Flagship Technologies, Inc. All rights reserved. Contact: info@goflagship.com